Description
Farenheit 451 Ray Bradbury Canvas Posters Art Prints
Thrill your wall with a beautiful and stunning classic book cover on poster or canvas print!
As a result, this unique finishing process of stretching the canvas around a wooden frame creates a striking three-dimensional piece of art, and no additional framing is necessary.
Printed on high-quality, professional canvas prints
Gallery wrapped over thick wooden stretcher bars
Canvas shipped ready to hang
Posters are shipped rolled in a tube
100% Made in the USA
Delivery time 3 to 5 business days
Shipping to USA only via UPS with Tracking Number
ADDITIONAL INFO: All images are transferred on high-quality canvas, giving it a " painting – art gallery " feel.  Your canvas will arrive ready-to-hang, as hooks will already be fastened.
Canvas prints are perfect for dressing up any walls as it offers maximum visual impact and instantly create a theme for a room in the house, a classroom, a conference room, a library or a book store.
Long gone author's book and illustrations simply looks great on museum quality gallery wrap canvases. Treat yourself or give as a gift to book lovers and book collectors!
Decorators also love the easy access to our collection. We have had the privilege to supply every Barnes & Noble bookstore across the United States. We have also installed our prints at numerous libraries, office buildings, college dorms, medical offices, and even the occasional cheese steak shop.
Did you know that art can kick start conversations?  Looking forward to have you join the ranks of our loyal customers!
#farenheit451 #farenheit451canvasprint #farenheit451canvasartprint #farenheit451canvas #farenheit451wallart #farenheit451homedecor #classicliteratureprint #literarywallprint #literaryprints #illustratedartprint #bookwormgifts
#booklovergift #wallart #wallartprint #wallartcanvasprint #canvasposters #dystopianbookartprint #canvaspostersforsale
---
Also need a copy of the book? Grab it on AbeBooks!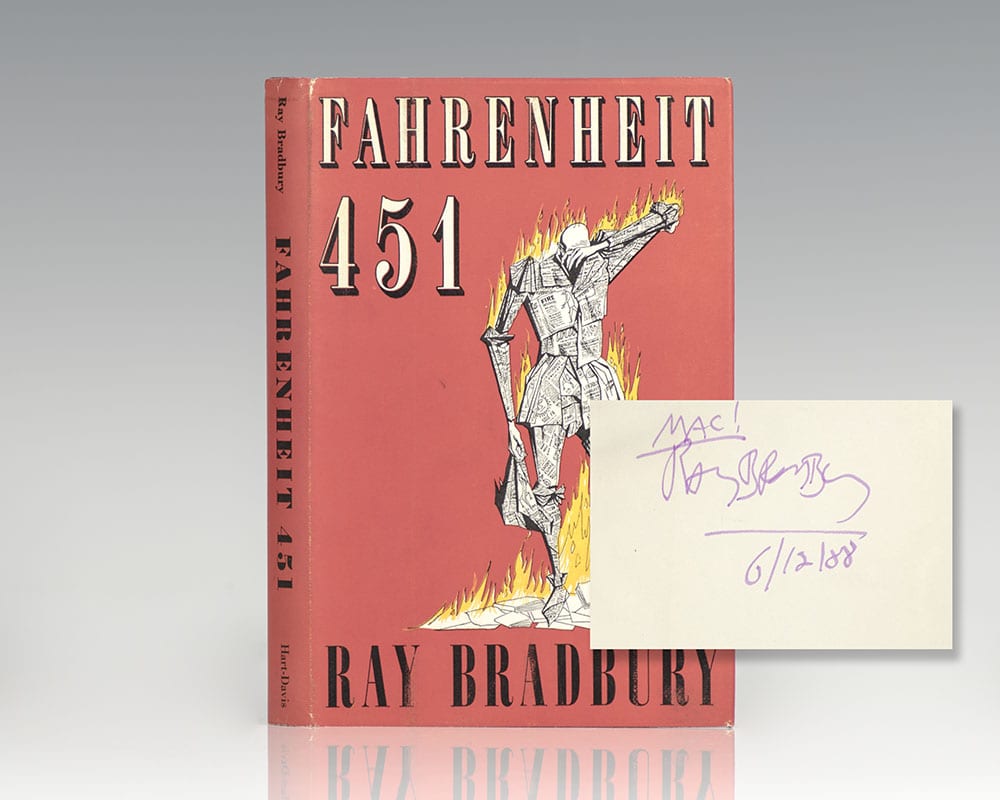 Fahrenheit 451 is a dystopian novel by Ray Bradbury published in 1953. This book remains Bradbury's most acclaimed work, with more than four million copies in print. "Frightening in its implications Mr. Bradbury's account of this insane world, which bears many alarming resemblances to our own, is fascinating" (New York Times). It is the basis for the 1966 film directed by Francois Truffaut and starring Oskar Werner, Julie Christie, and Cyril Cusack.